JOIN US AT THE ZOO OR BE A STAR WHEREVER YOU ARE.
Sleep Under the Stars raises money to fund Stepping Stone House's services for disadvantaged young people. By taking part in Sleep Under the Stars, you'll help more young people stay at Stepping Stone House. You'll help provide shelter, care and support – and a pathway out of homelessness.
Our 2022 goal is to raise $1,200,000 to directly help 48 more young people to stay in our services.
This year we can't wait to Sleep Under the Stars at the iconic Taronga Zoo Sydney! But should you not be able to join us you can get involved wherever you are. Sleep on your couch, pitch a tent in the backyard, get the kids together for a camping trip or just jump in your sleeping bag in the back of the ute – where you Sleep Under the Stars is up to you.
When you sign up for Sleep Under the Stars 2022, you'll join a community of like-minded stars raising money for Stepping Stone House and its critical support for youth at risk of homelessness.
Shine a light out of homelessness today.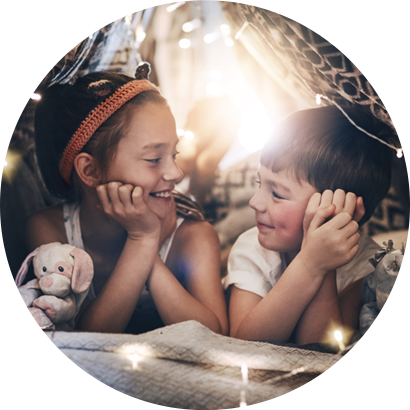 Step 1: Sign up
Register online now. Join as a team or an individual. Participate in person at Taronga Zoo Sydney or virtually from the safety of a remote location chosen by yourself.
Step 2: Get support
When you sign up, you get your very own fundraising page. Share it with friends and family and let them know you're sleeping rough to help young people facing homelessness.
Step 3: Sleep Under the Stars.
Join us at Taronga Zoo Sydney or choose a safe a place to sleep remotely on 14 October, and join in our virtual event online. You can also sleep out any other night in October that suits you.
You can light a path out of homelessness
No child should be sleeping rough in Australia, yet almost 44,000 young people under the age of 25 are experiencing homelessness, with even more at risk.
Stepping Stone House provides safety, support and protection for young Australians escaping neglect, violence and abuse. With your help a young person can wake up to a new beginning, filled with support, education and self-determination.
When you Sleep Under the Stars, you're helping to light the path to a brighter future for disadvantaged youth.
Recent Donations